Our Strategy
The Law Office of Mark D. Nelson is a family and business law firm located in Gig Harbor, Wash. They needed a brand that reflected their professionalism and expertise, and a website that demonstrated their passion for getting favorable results for their clients. To start, we really got to know Mark D. Nelson and his staff. We learned as much as we could, from his unparalleled ability to work through complex family and business law cases to his signature bow tie. From there, we built a brand infused with professionalism, care and wisdom.
Next we created a website built for the user. We worked together with our client to create content that speaks to those in a difficult situation who need an advocate, and created an easy-to-navigate website, with a fresh, inviting look using bold blocks of color and interesting photography.
The Goal
To create a brand that reflected the expertise and care that Mark D. Nelson brings to his clients, and carry that through a new website.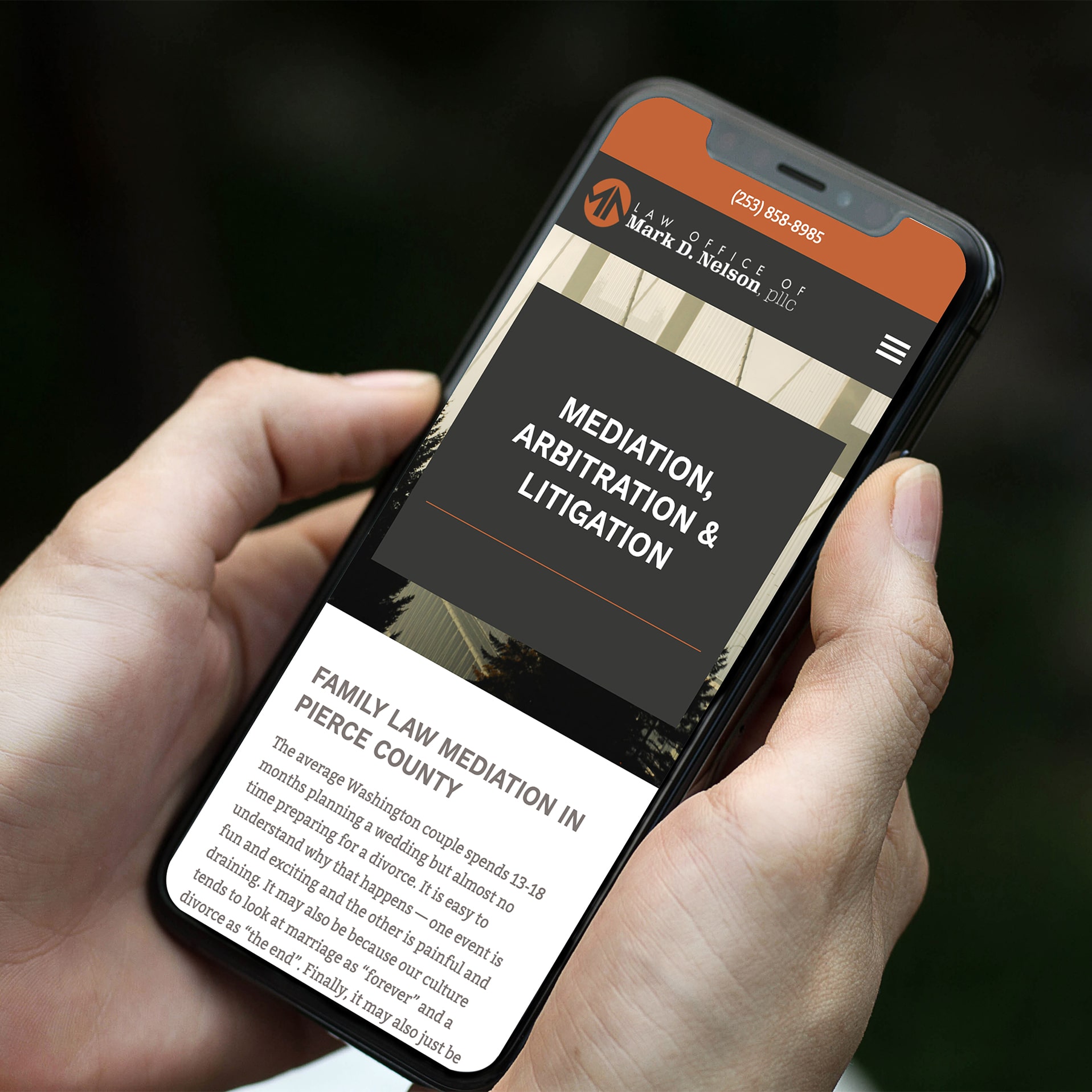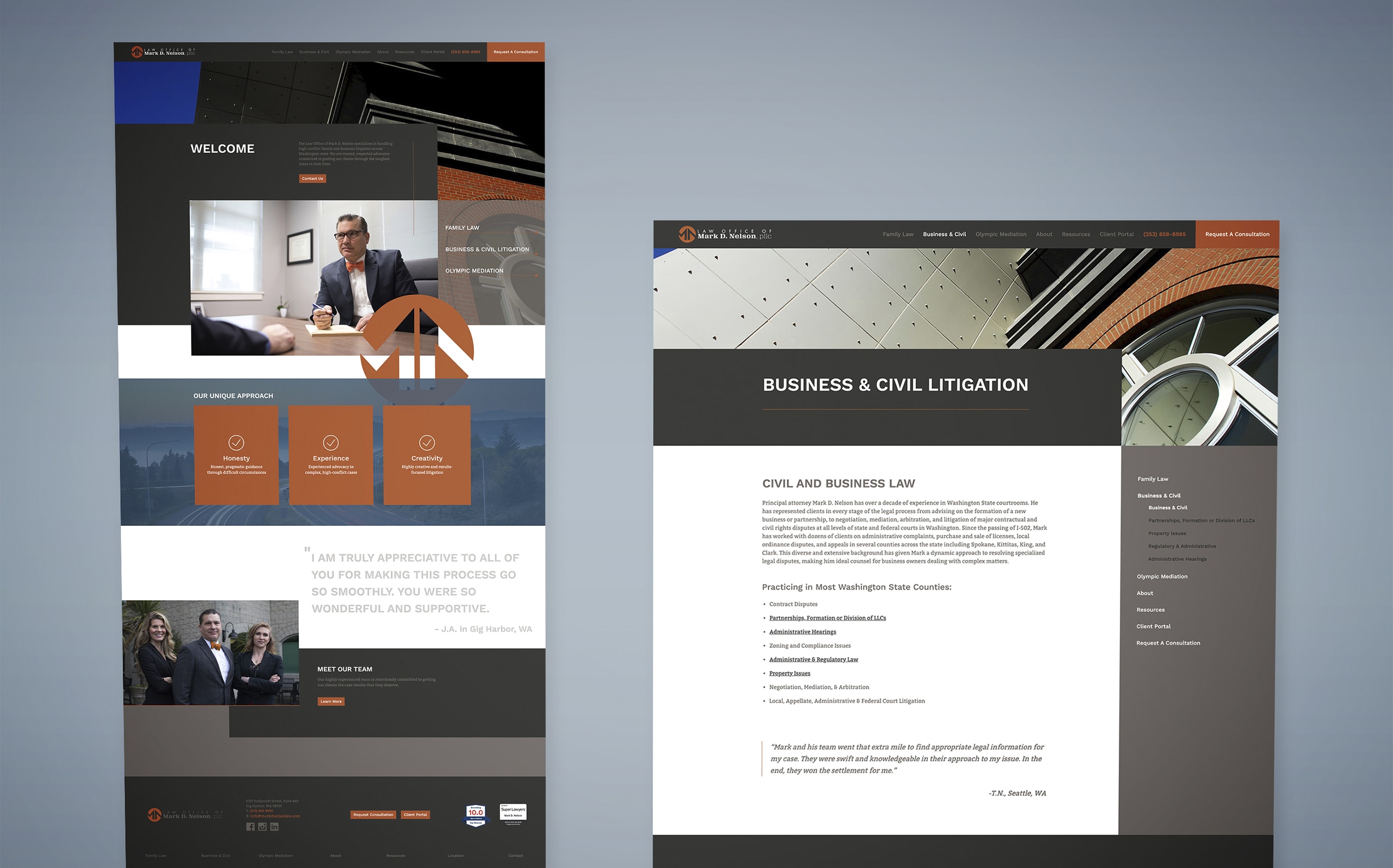 Services Provided
Brand Strategy / Brand Identity / Brand Guidelines / Brand Messaging / Content Development / Interface Design / UX Research & Strategy / WordPress Development/ Hosting & Management