We are a full-service creative marketing agency based in Tacoma, Washington.
Our team is made up of spirited and talented individuals located throughout the United States and Canada.
Our core values keep our spirits aligned with making things meaningful both internally in our team and externally with our clients! We work so that our clients grow and profit. We appreciate each other, our clients and our community. And we create our best environment possible with teamwork, tenacity and talent.
Audrey Godwin
CFO
my M is… ALIGNMENT + STRATEGY
Financial strategy must be in alignment with the company's vision, values and priorities. With the finance team, we go beyond gathering information by sharing the narrative. By taking the data and offering context to leaders, we're empowering them to make better business decisions that can be trusted. The leadership team can walk away knowing and, more importantly, understanding the financial impact. Audrey's professional experience has molded her into both a strategist and storyteller. Audrey translates the company's vision and values to dollars and sense, taking what's possible and grounding it into what is possible right now.
Ayanna Pasha
COPYWRITER
my M is… BUILDING CONNECTIONS!
Ayanna is a copywriting expert with over four years experience sharing compelling messages that inspire action. We all have something to say, but HOW we say it is a true art that Ayanna has spent countless hours learning to define, refine, and apply. Words have always been on the tip of her fingers; she uses them to empower ideas and connect brands to their story, and their story to their community. When she's not being a word wiz she enjoys short walks to the ice cream store, practicing yoga, reading, learning new skills and running after her incredibly quick toddler!
Bobbie Bailey
CEO
my M is… CREATING MAGNETISM
Bobbie and her partner Chris are proud parents of Ayden (13 years) and Parker (6 years). Currently, she enjoys being on a tennis team and learning to fly, and spending quality time with family in her spare time. Since founding M Agency in 2009, Bobbie has dedicated herself towards developing it into an award-winning business and a precisely curated creative environment built around her team's innumerable strengths. As a result of Bobbie's dedication to cultivating the organization's dynamic sense of culture with clearly defined core values and a unified sense of purpose, M Agency can partner with like-minded clients big and small to catalyze their success.
Dustan Nichols
UI DESIGNER
my M is…. CREATING THOUGHTFUL EXPERIENCES
Dustan Nichols is a UI/UX designer focused on creating both thoughtful and engaging digital experiences. Originally from Montana, The Art Institute in Colorado is where he received his Bachelor of Arts Degree in Graphic and Web Design. Dustan has spent years working for various clients including small and scrappy startups to large corporations, enthusiastically solving as many different challenges as he could get his eyes and brain on.
Garth Oliver
DEVELOPER
my M is… BOOSTING INGENUITY
As a developer, Garth is passionate about making fantastic ideas a reality. With years of experience working with talented colleagues and a diverse range of clients, Garth is no stranger to facilitating a vision, promoting usability and executing creative solutions with an eye for the future. When he isn't glued to his computer typing loudly, he enjoys writing and recording music, video gaming and running.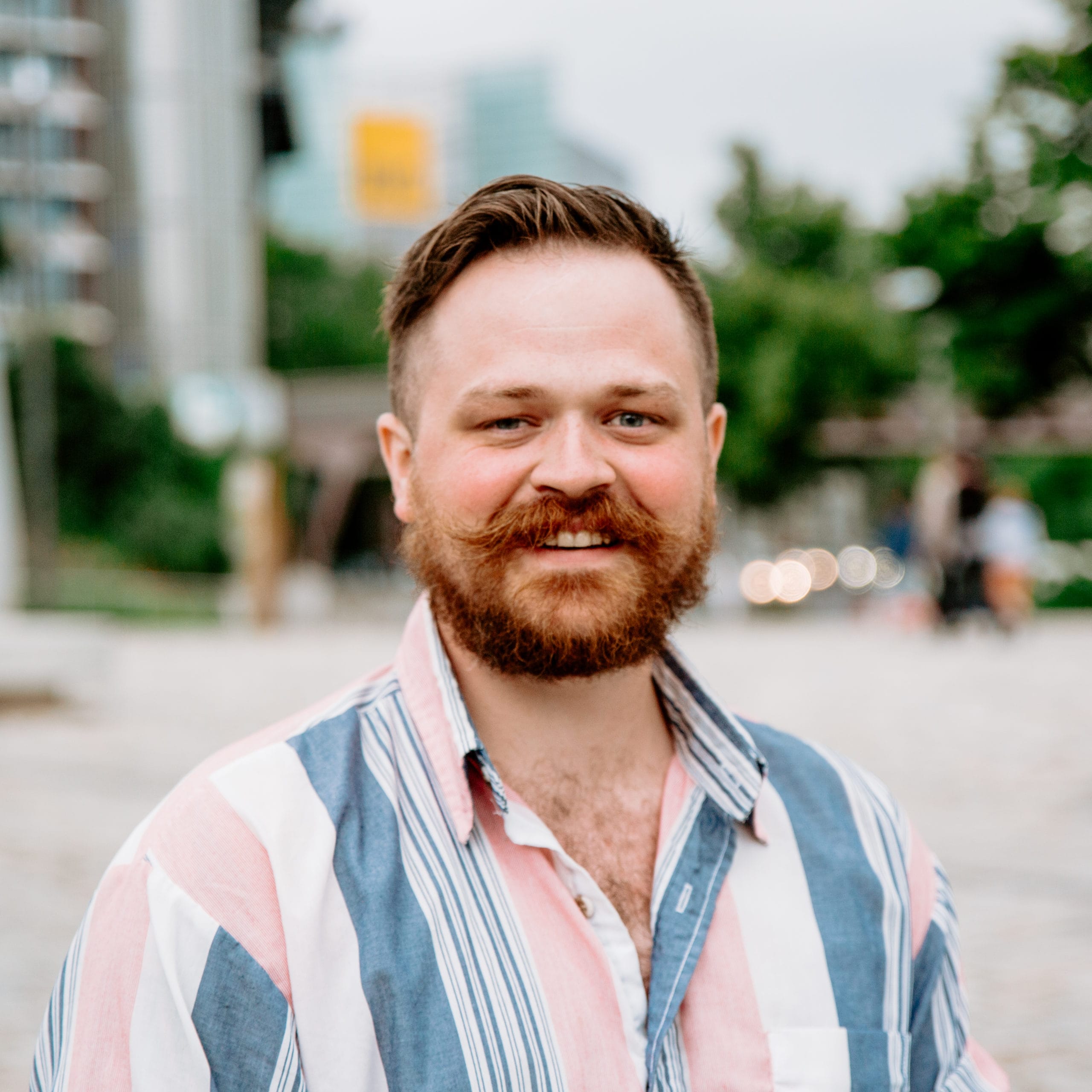 Hunter Razo
VIDEO PRODUCTION
my M is… REVEALING IDENTITY 
With a passion for helping clients and individuals see their best self, Hunter carries guidance from design thinking principles and a wide spectrum of skills in video, photo, and design. Hunter holds a BA of Graphic Design from Indiana Wesleyan University, with an emphasis on Design for social impact. He loves creating wins from dismal situations and can't wait to wrap his head around the next design or video roadblock. Hunter resides in Berlin, Germany and loves helping others see who they can be in all areas of life. Being able to create from across the globe gives him a unique and wide perspective on the creative process.
Jenny Grumbling
SENIOR DESIGNER
my M is… VISUALIZING NARRATIVES
Jenny is a designer with more than 15 years of experience developing brands, bringing them to market and creating a long-term vision for them. Jenny sees design as a problem-solving tool. Her superpower lies in weaving information and ideas into an engaging visual presentation that leads the consumer through a strategic journey.
Joshua Wiersma
VIDEOGRAPHER
my M is… CAPTURING LEGACY
Born and raised in Western Washington, Joshua is a visual storyteller who is passionate about using emerging visual technologies to capture and share human stories. He received his B.A. in Journalism from Pacific Lutheran University and has received numerous accolades for his work in commercial, narrative, and documentary film. When not behind a camera, Joshua can be found eagerly planning his next short film, making music with friends, or playing tabletop games.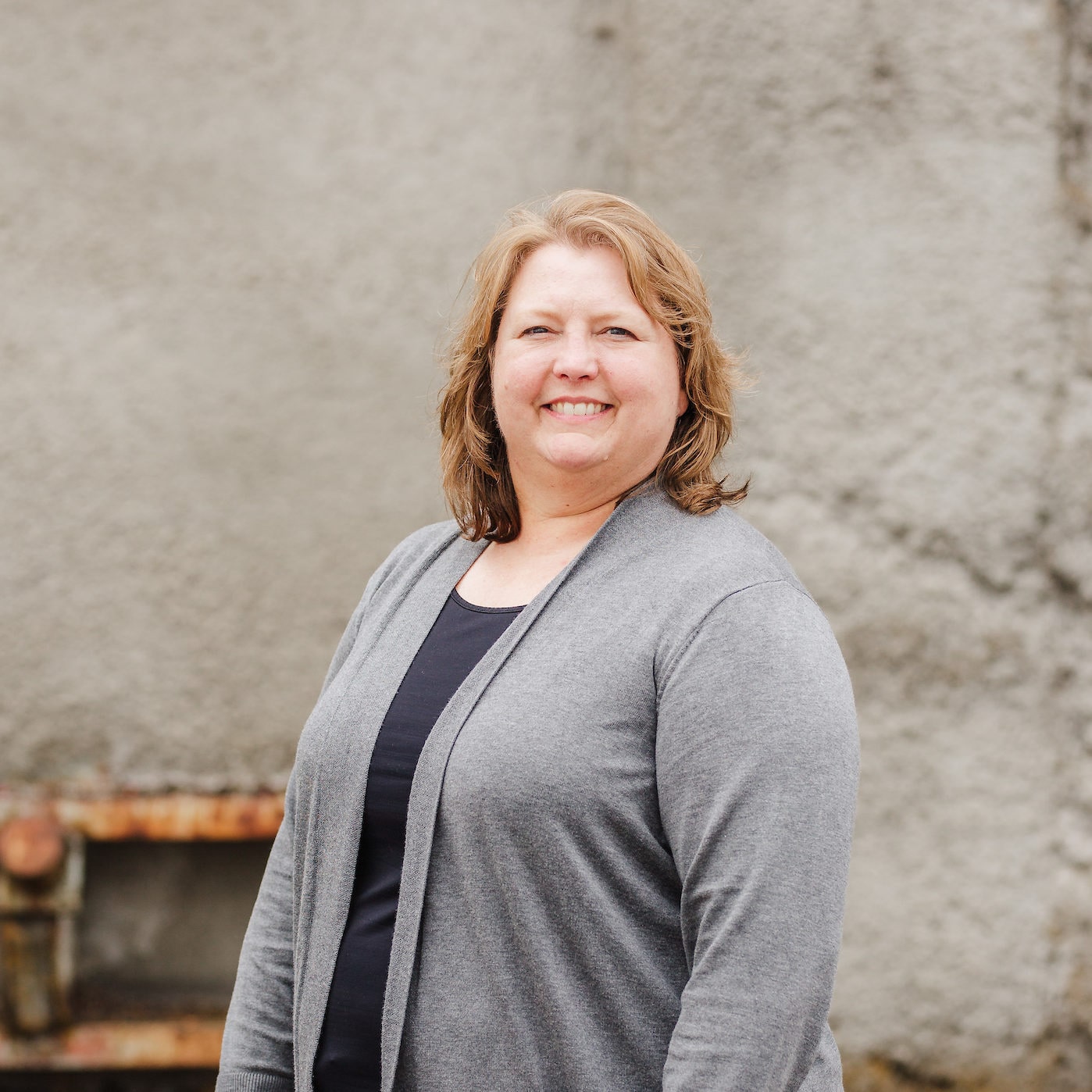 Lori Binskin
FINANCE & OPERATIONS MANAGER
my M is… PROCESS IMPROVEMENT
After a rewarding domestic and international career in school publishing, Lori is now using her years of process improvement strategies & knowledge assisting the financial side of businesses. As a small business owner, she strives to help her clients create more streamlined & efficient processes to aid in the monthly billing cycles and financial flows. When she is taking a break from day-to-day bookkeeping, she is enjoying the many local activities in the northern Puget Sound with her husband and their four-legged GSD – Gunnar.
Matt Hirsch
DIGITAL STRATEGIST
my M is… SOLVING PROBLEMS
As M Agency's Digital Strategist, Matt is focused on creating engaging experiences across the ever growing number of screens & devices. Before joining M, Matt had the opportunity of working with a number of clients ranging from small startups to global enterprises. When he's not in front of a computer, he's likely catching the waves on the Great Lakes – or sitting on the beach and waiting for them to show up.
Rachel O'Donnell
EXECUTIVE ADMINISTRATOR & PROJECT MANAGER
my M is… ENGINEERING WIT
A PNW native and EWU alum, Rachel is always on the move. With a BS in Public Relations, Rachel pairs a passion for creativity with keen organizational skills. As the Executive Administrator, she utilizes her strengths to aid clients in the most effective ways possible to keep projects moving forward pushing deadlines and deliverables. She is determined to deliver the best for M's clients, with consistency and zeal!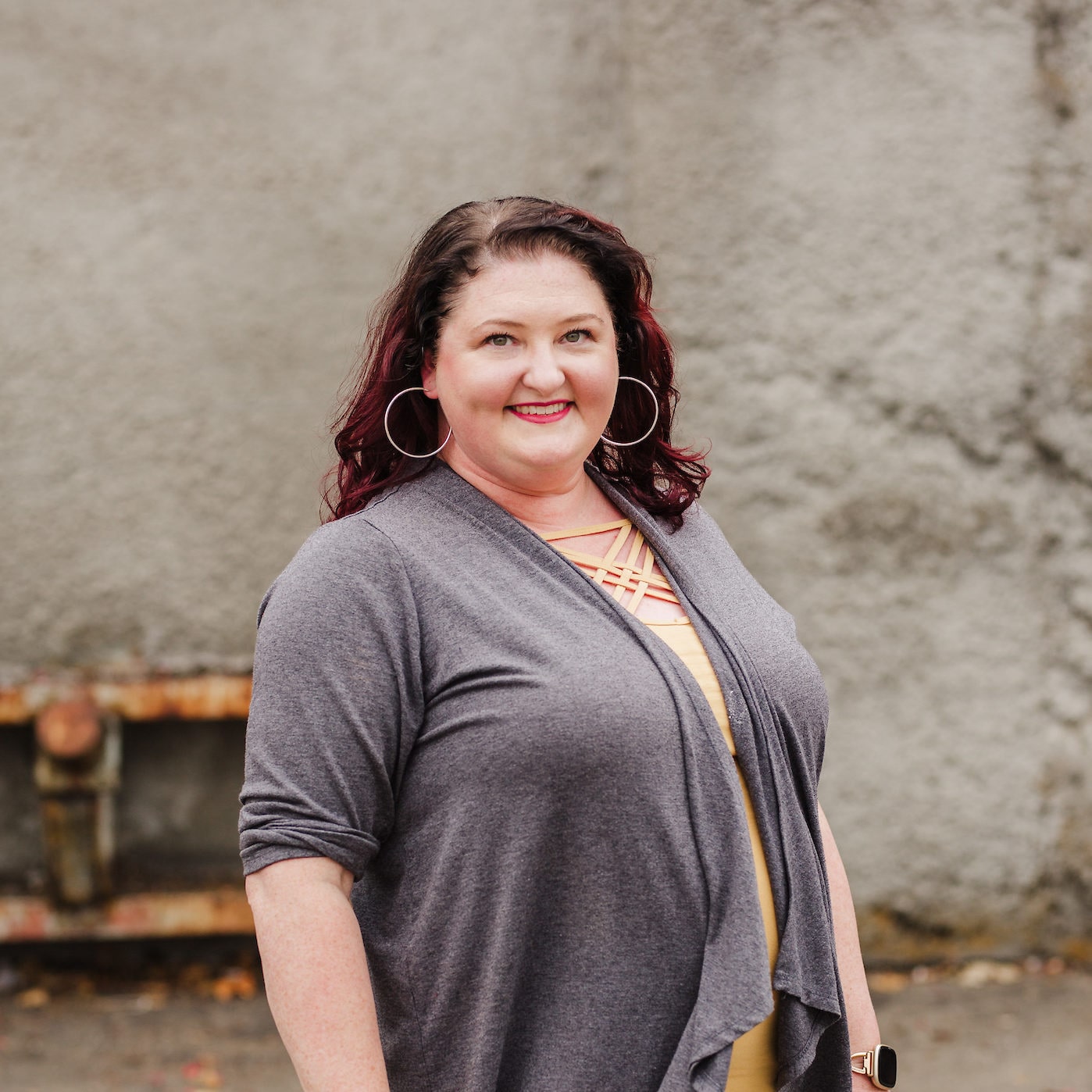 Rachel Young
BUSINESS DEVELOPMENT ADMINISTRATOR
my M is… BUILDING COMMUNITY
Rachel began her marketing career at the age of eight, when she opened a sign business, creating handmade signage for imaginary clients. Since then, she earned a bachelors in communication and a masters in business administration from Pacific Lutheran University. She has worked in the marketing and communication industry for more than 16 years. She is passionate about building community, and using her skills to help local businesses and nonprofits thrive.