Completed
Copywriting
Website Design
Website Development
The Problem
Merchant du Vin came to M looking for a complete redesign of their website. Their previous website was outdated, hard to navigate, and lacked personality. While there was no shortage of educational content and product details, the former site did not have the capacity or optimization to organize the content in a way that was user-friendly.
The Goal
The primary goal was to increase user engagement and experience with a digital presence that mirrored the colorful versatility of their beer offerings. To accomplish this we needed to tell a stronger story, increase usability and highlight the vast variety of specialty beers for multiple audiences to easily navigate, find and purchase.
The Solution
Working closely with Merchant du Vin's team, we devised a website strategy that would include intuitive UX, scalable design, and powerful storytelling all wrapped in a strikingly beautiful package.
merchantduvin.com
Website and UX Design
At M, every project starts the same way: with strategy tailored to address the unique needs of the business. We knew our goals were to improve usability, build consumer content and provide more product information so we combined extensive research with strong team collaboration to design for the end user experience.
Our designers tied in the visual and brand story to inform their design. The result is a sleek, modernized look married with traditional stylistic choices paying homage to the rich brewing traditions of handcraft beer.
To make product information more accessible we designed a way to search and filter through more than 40 specialty beers. We also included ways to buy beer both locally, and online, depending on where a user is located.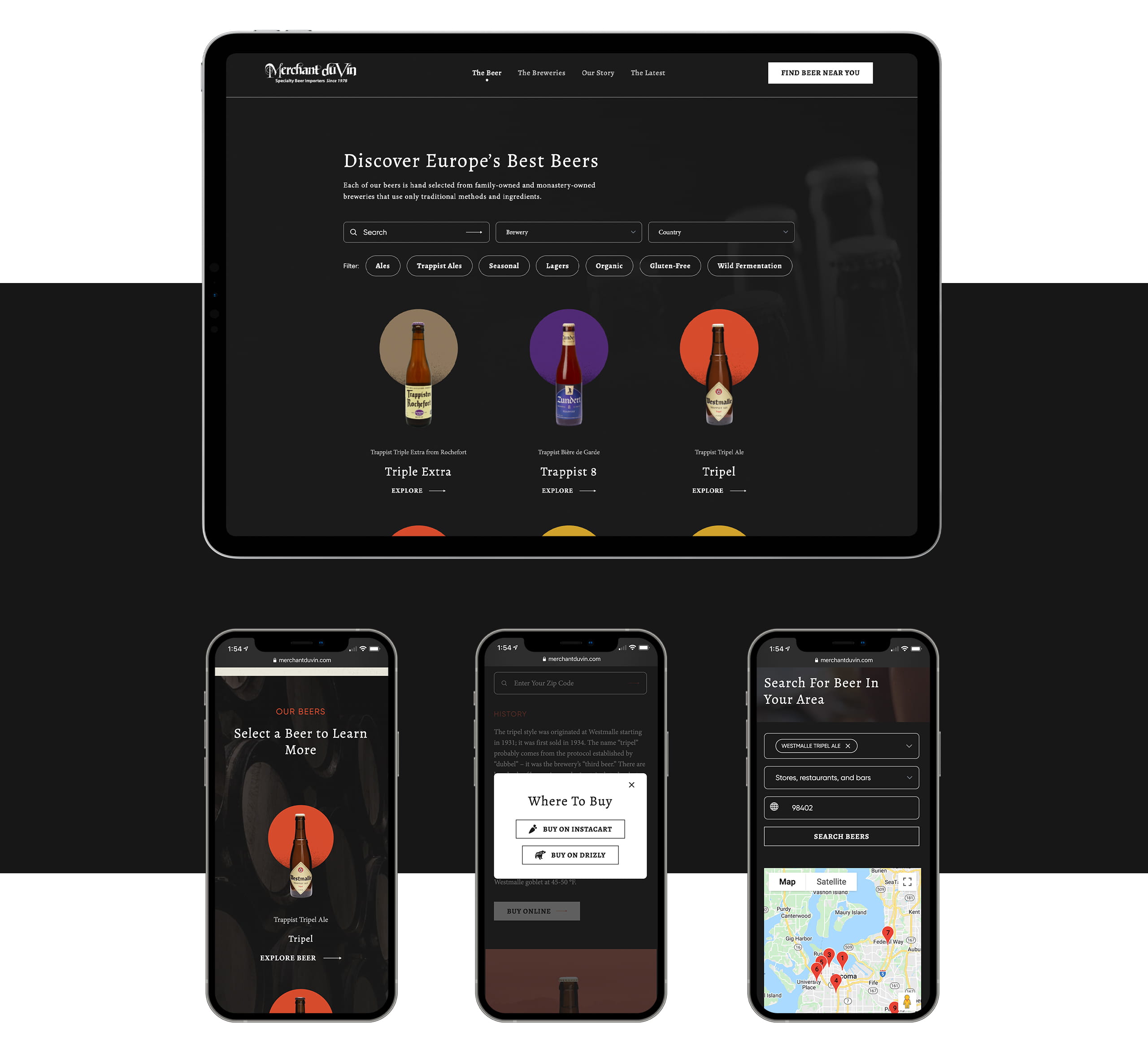 BRANDING
While Merchant du Vin had an established brand, it lacked the brand assets and guidelines to visually tell their story. To elevate their branding and delight customers, we developed textures, icons, stamps and a new color palette.
Our copywriters told an exciting story to capture a fear-of-missing-out feeling with powerful messaging and call out, "Don't Just Drink Beer, Explore It".  We developed a unified brand voice with a playful, educational and authentic flavor as rich and unique as Merchant du Vin.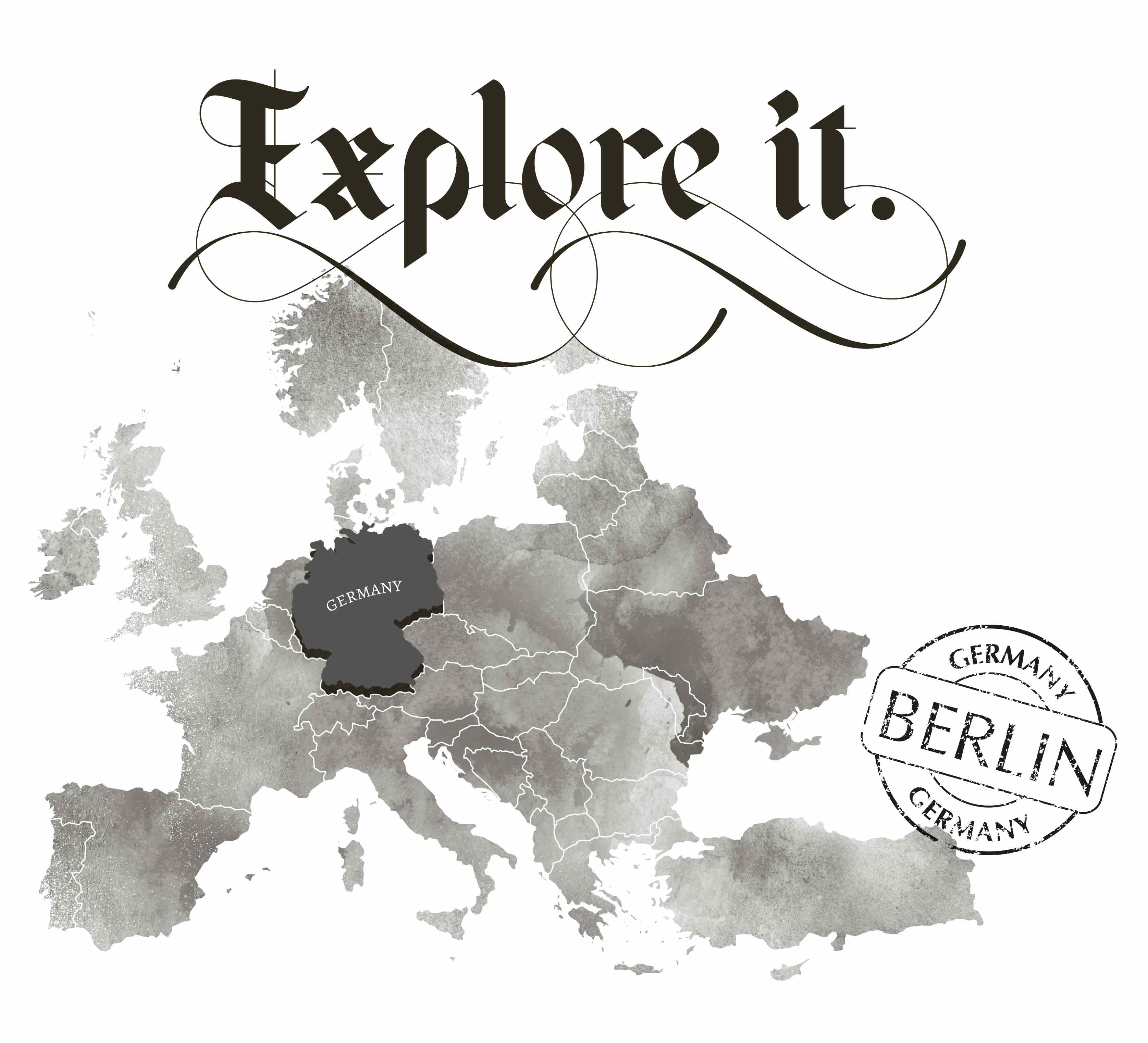 Photography
Merchant du Vin brings people of all palettes together in celebration of good times and great beer. We wanted to incorporate these themes into a wide selection of images adding another layer of depth to their visual assets.
We started by arranging a fun and inclusive full day shoot with the customer's adventurous beer experience as the hero. And ended with stunning imagery Merchant du Vin can use across all marketing platforms.