Completed
Brand Strategy
Visual Identity
Graphic Design
Copywriting
Videography
Photography
Website Design
Website Development
Marketing Campaign
The Problem
When Safe Streets came to M Agency for a refresh of their brochures, we saw opportunity galore. In addition to brochures, Safe Streets needed a new website, a fleshed-out brand book, consistent visuals and key messaging, videos, and content strategy. We were thrilled to support this important local nonprofit to elevate their marketing efforts.
The Goal
To create an engaging, community-centric brand and assets that reflect the impactful work that Safe Streets does.
"Working with M Agency, we have been able to significantly increase our power to reach community members and supporters. They helped us with a website overhaul and we saw a 300% increase in requests for service from the website in the first quarter. Working with them has eliminated so much stress and brought incredible results. If you need marketing and communications support – ask M Agency!"

Julia Mulliganiel
Development Manager at Safe Streets
BRANDING
Safe Streets had a longstanding brand that was recognizable in the community. Rather than change it, we wanted to add to it. To flesh out the brand, we added visual elements that used their bright, primary color palette, key messaging and content strategy.
During COVID-19, we knew brand photography wasn't going to be an option. Instead, we created colorful, engaging illustrations that could be applied to all kinds of collateral to brighten them up and reflect the community Safe Streets serves.
The new brand brings forward the energy Safe Streets brings to their work and the vibrancy of the communities they serve.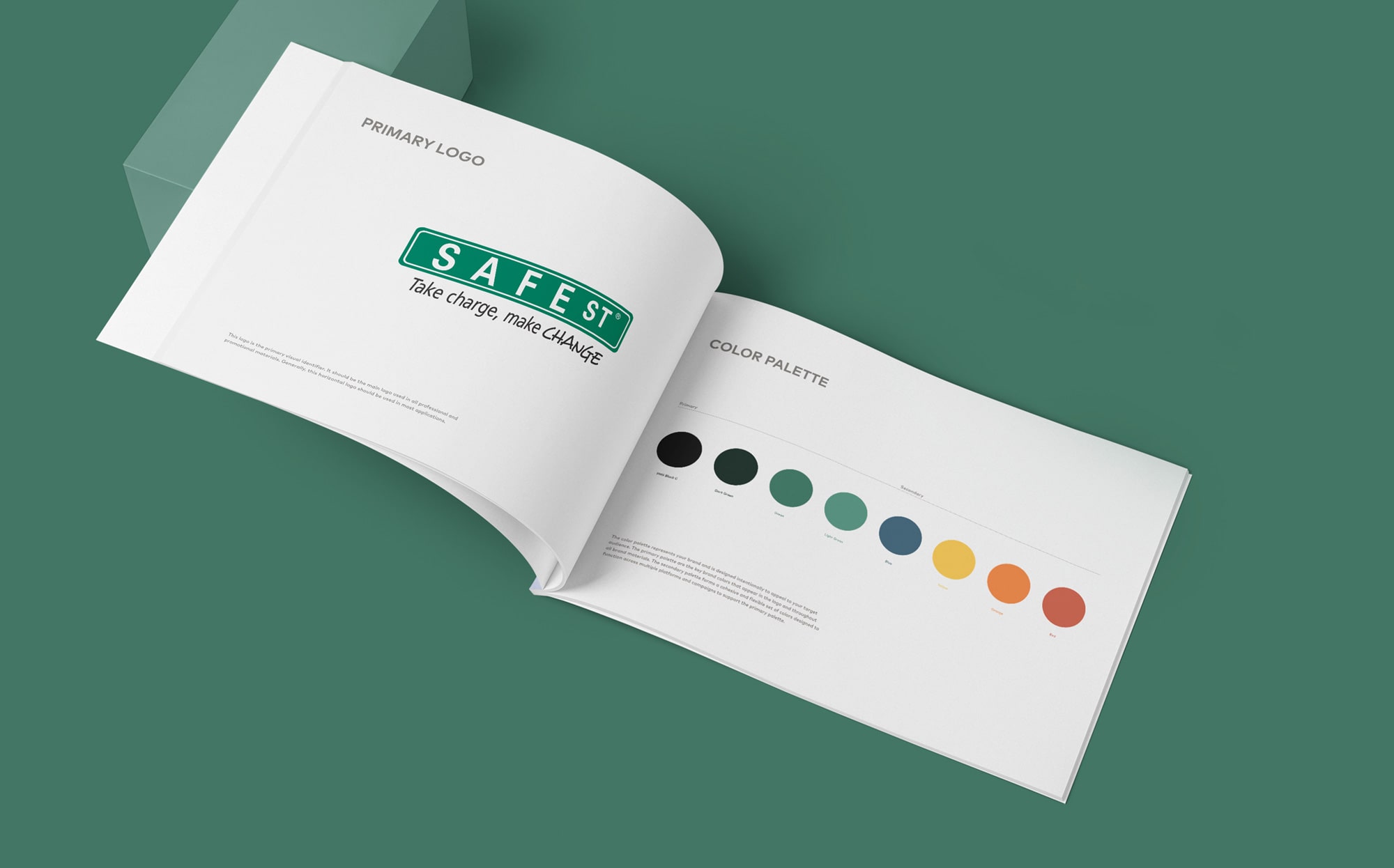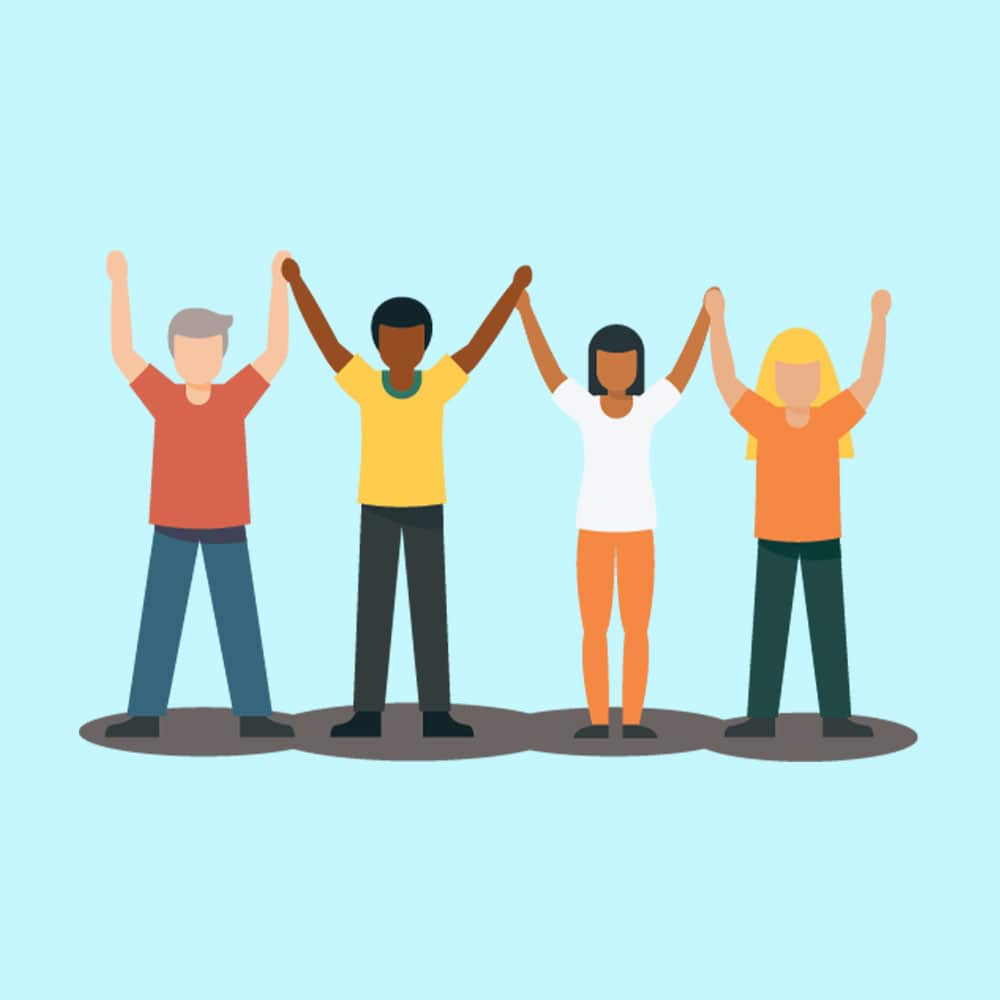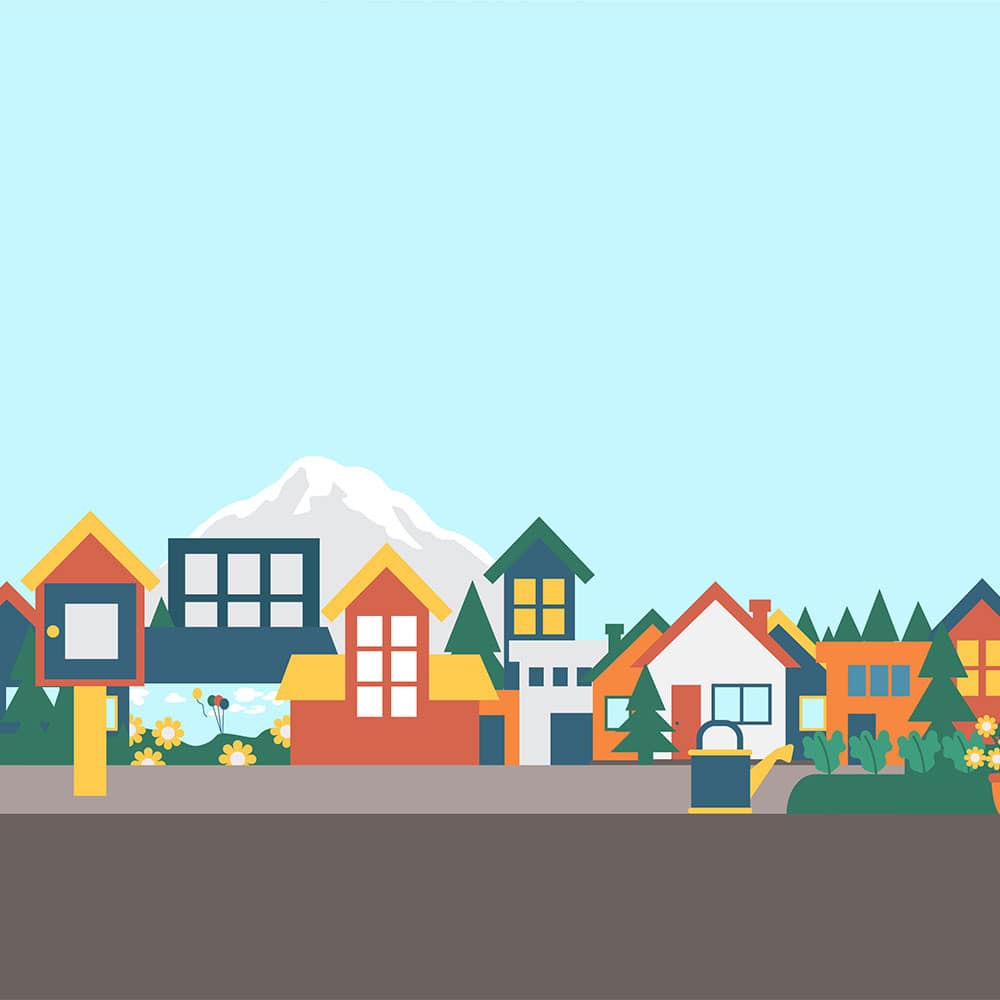 PRINT
For a cohesive brand, M Agency created print collateral including a letterhead, brochures, flyers, and postcards. Bright colors and illustrations are eye-catching and make the information exciting and engaging.
WEBSITE
Safe Streets had a website that needed an overhaul. With this new site, we focused on creating a cohesive platform for future growth. Safe Streets caters to a number of different user groups and it was important to address all their individual needs and requirements.
To simplify the user experience, we created a web tool for visitors to identify exactly what they were looking for. This improved functionally led to a 300% increase in requests for service within the first quarter of launching the website.
Safe Streets needed the ability to accept online donations, without adding additional services or banking institutions. Our team built an integration to their payment system that allowed for digital donations and simplified internal management.
safest.org
YOUTH ENGAGEMENT CAMPAIGN
COVID-19 has caused all kinds of challenges, including youth feeling disconnected and disengaged. Safe Streets partnered with M Agency to create a youth engagement campaign to prevent youth violence and, instead, get youth connected with positive, fun activities where they can engage with other kids who share their interests and passions.
We created two animated explainer videos, one targeting youth and one targeting parents, to guide them to the Join, Connect, Thrive landing page. From the landing page, youth and parents can find groups and activities based upon the child's interests and get involved.
These connections give youth a positive outlet for their energy and passions and prevent them from engaging in less productive behavior.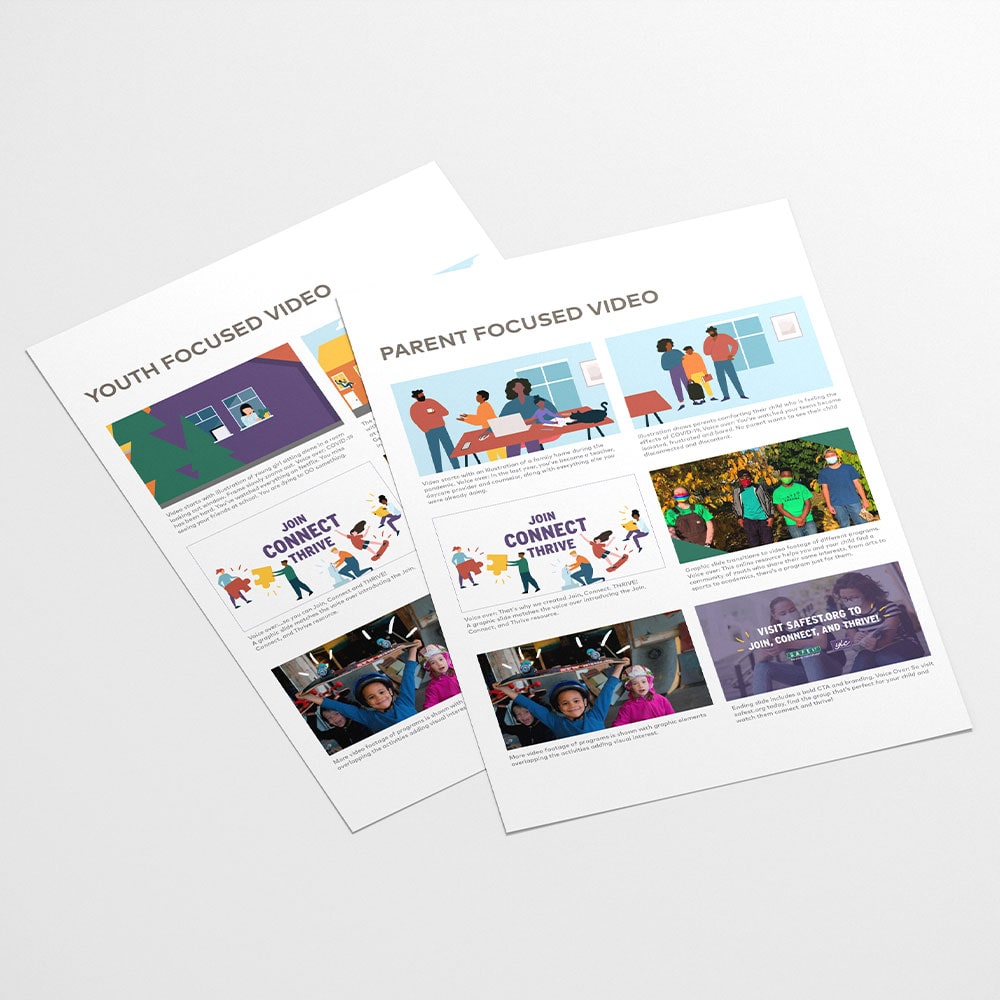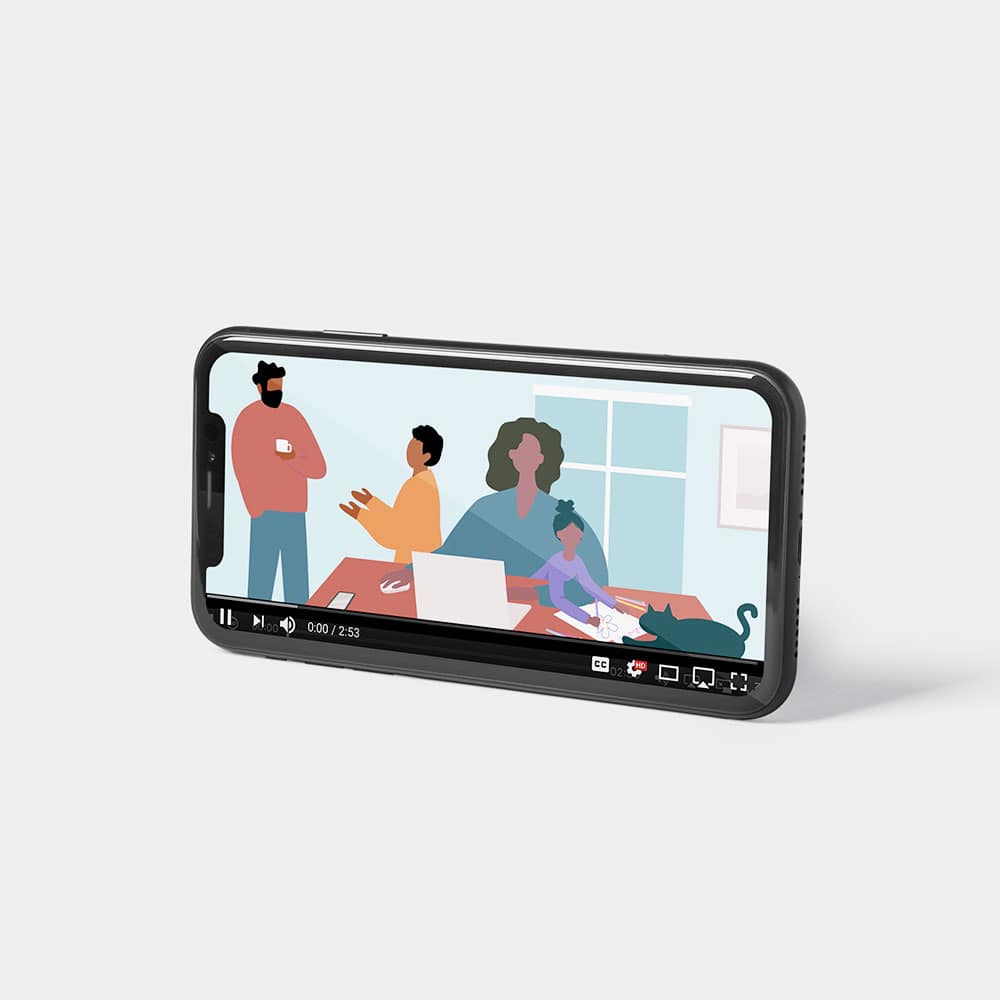 NIGHT AT THE DRIVE-IN FUNDRAISER
With COVID-19 making in-person fundraising events impossible, Safe Streets decided to hold a drive-in movie event for fundraising. M Agency helped with branding the event, and producing a video to show at the fundraiser. We also donated event photography.
The design was inspired by late 1950s to mid 60s style drive-in movies. The LeMay – America's Car Museum is a perfect location to reflect this style because of all the vintage car collections they have.
A night version of the city illustration was created to tie in the Safe Streets brand with these retro elements.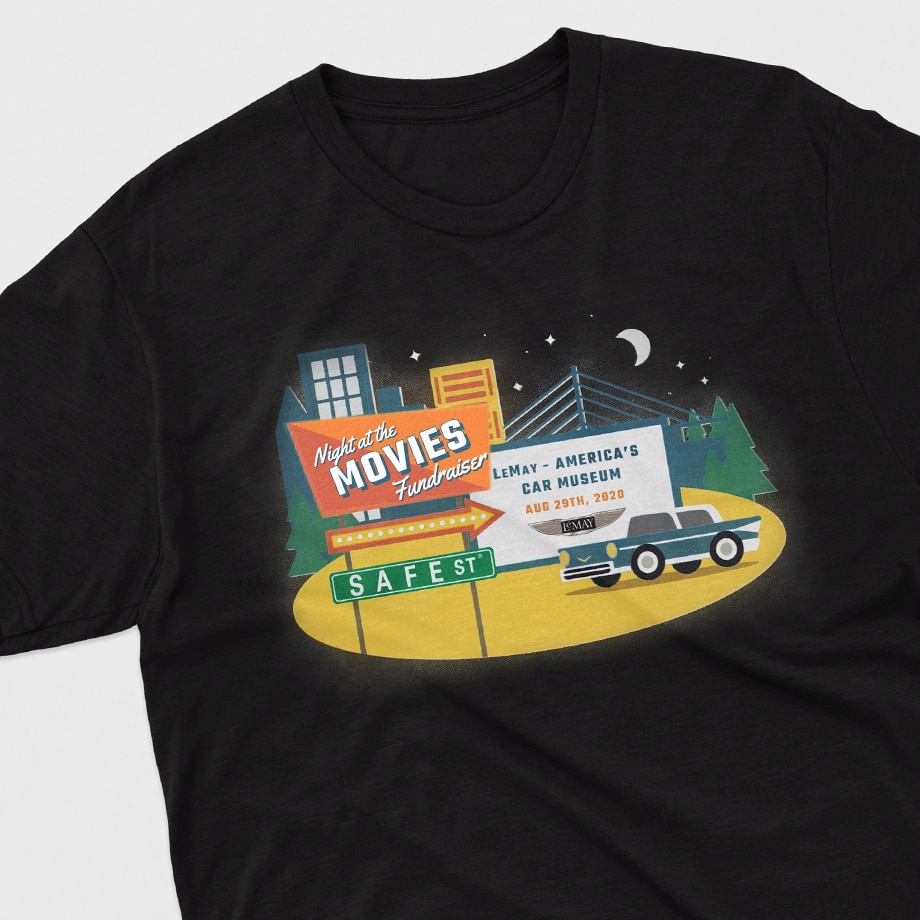 Need help with a project?
Tell us all about it! We would love to help you get the results you want. Call us today!